Gender Representation Toolkit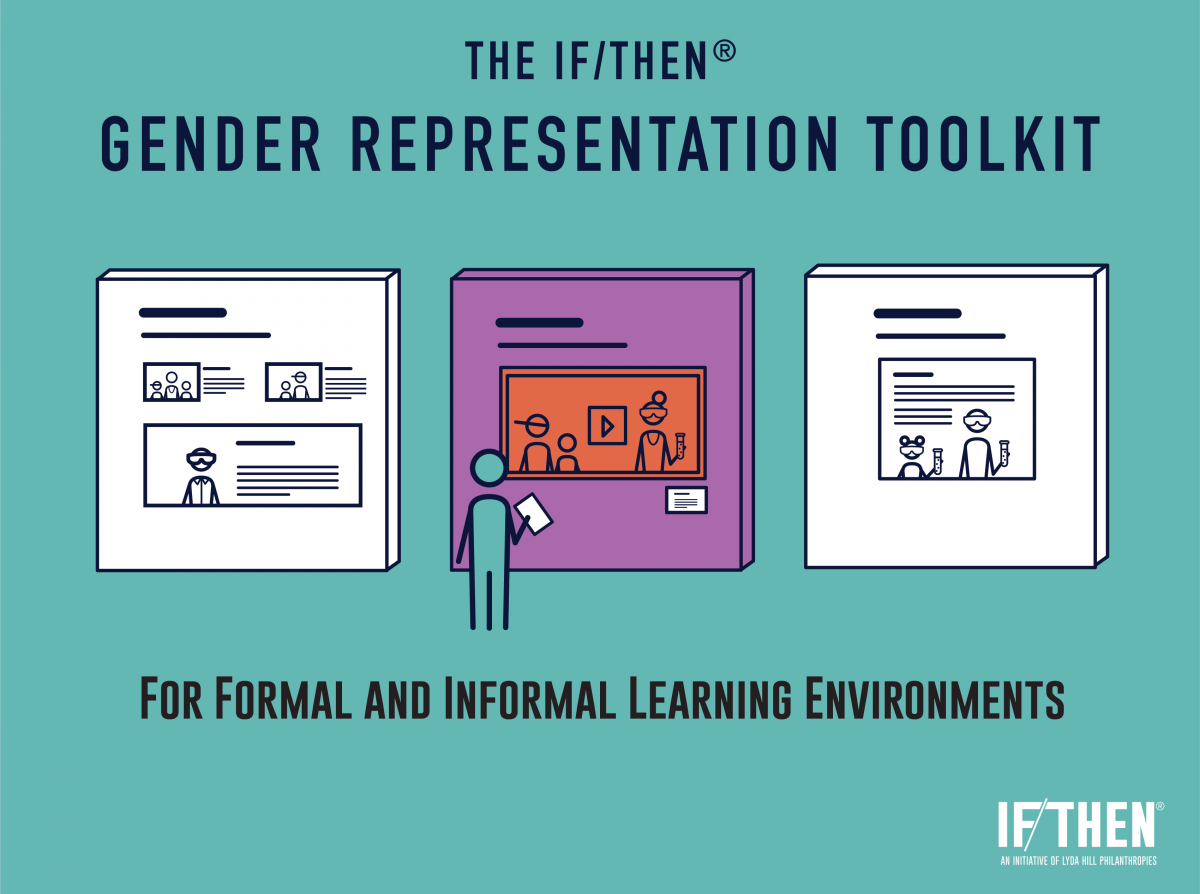 The IF/THEN® Gender Representation Toolkit is a packet of materials designed to help your institution collect data on the representation of gender in the images and videos displayed in your facilities, on your websites, in program materials, signage, and more.
The primary goal of the IF/THEN® Gender Representation Toolkit is to help educators and administrators collect data on visual representation of gender across their learning environments and organizations.  This data can then be used to inform changes at your organization.

Educators have a part to play in ensuring that groups underrepresented in STEM fields are more visible to their young audiences. The images and videos displayed in classrooms, in community centers, and elsewhere have the potential to inspire students and others who visit these spaces.
Our hope is that everyone can see themselves reflected in images and be motivated to consider education and careers in STEM fields.
On this page you will find downloadable versions of the IF/THEN® Gender Representation Toolkit and all supplementary documentation (Staff Session outlines, Assessment Tool and Notes pages, etc.), along with additional resources on gender representation.
---
Toolkit Resources
---
Additional Resources
Click the links below to learn more about gender representation and girls/women in STEM.